Cargo loss is costly — perhaps more so than you ever imagined. According to the National Cargo Security Council, the total impact of cargo losses is more than $50 billion a year across the globe. This cost gets passed on to companies and, ultimately, consumers.
Supply chain managers must fight losses by implementing strategies to protect assets at every step of the increasingly complex and globally connected supply chain. This requires balancing a number of tasks. Not only do they need to protect their assets from theft, but also from damage and contamination — all while assets are in transit, at factories and in warehouses waiting for shipment. Here are some strategies that can help.
1. Keep Assets Traceable
Throughout the manufacturing and delivery process, assets, whether they are the materials to create a product or the final product itself, need to be traceable. The task of keeping assets traceable is managed through a number of technologies. Some, such as barcodes that are scanned at different points of the supply chain, are fairly simpe; others, such as Radio Frequency Identification (RFID) to track each individual product, are a bit more complex. The main goal, however, is the same — to know where products are and where they are headed at every step of the process.
One option — real-time GPS asset tracking — provides instant information about where assets are in the supply chain. These technologies allow companies to monitor their assets remotely, determining their locations in real time. GPS tracking also can be set for jobsite alerts, so the asset management team knows when the assets move from one location to the next, or if they unexpectedly leave a facility at the wrong time. This can help combat theft by alerting authorities the moment an asset is unexpectedly transported, while also providing the last-known GPS coordinates for a missing shipment.
2. Measure and Test to Ensure Product Quality
Supply chain protection is not just about protecting products from loss or theft. It's also about protecting them from contamination or damage. Supply chain managers need to identify risk points, those points in the supply chain process when it would be possible for something to get into the mix that would damage the quality of the end product. They then must set up measurement and testing to ensure that nothing is added at those points. By testing and measuring products along the way, the final product will be of higher quality, providing the end users with exactly what they expect from the company.
3. Understand the Risks of Different Transport Modes
Freight can be transported in multiple ways, including over the road, on a train, on a ship or via the air. While air, boat and train transport each has its own types of risk, the highest risk of theft occurs in over-the-road trucking transport. In fact, 85 percent of all cargo theft involves trucks, so this is the most risky way to send cargo. When sending cargo via truck, understand that most trucking-related cargo theft occurs during transit. Partner with trucking companies that have a high dedication to safety and security. Adding GPS tracking to trucking fleets that will carry valuable cargo can help keep products secure.
4. Monitor Warehouse Activities with Security Cameras
Warehouses are a prime place not only for theft, but also for damaging products by introducing improper ingredients to the mix. Supply chain management requires careful monitoring of the warehouse facility using security cameras strategically placed throughout the facility. These cameras should be used not only to watch for intruders, but also to monitor workers to ensure the products are being manufactured, packaged and handled carefully.
Closing Thoughts
Asset protection is a complex process involving monitoring, tracking and testing products and ingredients throughout every step of the process, from the initial manufacturing to the delivery of a finished product. Monitoring assets is essential to avoid the losses that come with theft and damage. Skilled supply chain management uses technology — including GPS tracking for truck fleet management — to ensure proper protection is delivered at every step of the process.
---
Guest Blogger – Robert J. Hall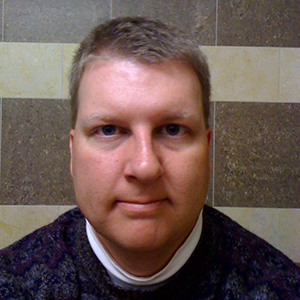 Robert J. Hall is President of Track Your Truck, a leader in GPS fleet management for small and midsized companies.
---
Header Photo: NattapolStudiO/shutterstock.com
Photo in text: alexmillos/shutterstock.com