Inventory Optimization
Effective inventory management is aimed at finding the optimum between the high availability of items and tied capital, two conflicting goals. Purchasers are often required to process more than 500,000 stock items under dynamic market conditions while maintaining the balance between availability and tied capital. Specialized add*ONE algorithms provide purchasers with the information needed to effectively manage all items and find the right balance:
Complementing existing ERP and PPC systems, the add-on software provides support in three areas: forecasting, planning and controlling.
Demand Planning
add*ONE Demand Planner is an efficient and flexible demand planning and forecasting system that provides high-quality results in a minimum of time. The solution includes intelligent support tools for decision making on the level of Sales and Operations Planning (S&OP). The result is further input to supply and demand chain and inventory planning processes.
The greatest advantage of the tool lies in its automatic synchronization of all the plans across the company, creating one valid plan. This then serves as the basis for all subsequent processes and planning activities, such as production planning, or procurement.
Inventory Sampling
Are you overwhelmed with your yearly stocktaking procedure? When it comes to stocktaking, it is important that the process  is efficient, precise, and above all, cost-effective. Inventory sampling makes this possible. A proven alternative to a complete inventory count, it reduces costs while offering dependable results. Inentory sampling with INVENT Xpert provides users with an accurate, economical and efficient solution for the annual stocktaking process.

---
Do you have any questions or suggestions, or maybe you need further information?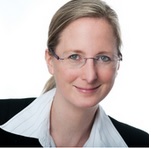 Kristina Pelzel
add*ONE Specialist
INFORM GmbH
K.Pelzel@inform-software.com
Tel: +49 2408 9456 1333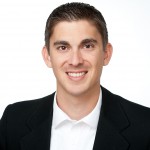 David Weaver
INVENT Xpert Specialist
INFORM GmbH
david.weaver@inform-software.com
Tel: +49 2408 9456 1333