Supply chain industry events present professionals with an excellent opportunity for networking, and provide a great platform for discussing the latest industry trends. However, it is not always easy to find time (and money) to attend, which is why we make it our mission to deliver the latest findings from select events that we cover as media partners and bloggers. I will be in attendance at the following two events and would be interested in connecting with you (in advance or on site) if you also plan on attending:
The 32nd International Supply Chain Conference in Berlin, Germany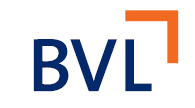 October 28 – 30, 2015
This is an event I attended last year and I was impressed with the knowledge that was imparted at the numerous presentations and workshops. This year, the motto is "A World in Motion" and professionals from over 40 nations are expected to gather once again to discuss various aspects of the dynamic supply chain industry. A particular highlight for me are the outdoor sequences. Last year I was able to visit an Amazon warehouse, and event organizers (BVL) are again offering participants the opportunity to visit four local businesses:
Estrel Congress & Messe Center: behind the scenes look at one of Germany's biggest hotels
BEHALA: an important inland harbor in Berlin
MeinFernbus FlixBus: behind the scenes look at the operations management of a long-distance coach operator
Federal Agency for Technical Relief: an inside look at humanitarian logistics in Germany and abroad
Aside from these exciting behind-the-scene "field trips," the 3-day program is filled with interesting sessions. I am particularly looking forward to the "Startups' Pitch" in which entrepreneurs are given a platform to present their innovative ideas that aim to shape the future of logistics. Pitches will include a pick-by-robot system as well as an "instant delivery" system for the catering logistics industry. Furthermore, as an American living in Germany, the session titled "Germany, America and the Globally Integrated World" grabbed my attention. John C. Kornblum, former U.S. Ambassador, will address the potential for new ideas and technologies through the strategic cooperation between the USA and Germany.
You can download the complete program here.
The SCTechShow in Chicago, USA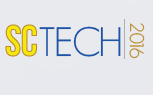 July 19 – 21, 2016
At the time of writing this article, the countdown timer on the event website showed 339 days, 21 hours and 10 minutes to go until kickoff. Needless to say, I am a bit excited that we were asked to be media partners at this event, which is set to feature 250 speakers, 12 educational workshops, several networking sessions and over 5,000 visitors. The event is hosted by the International Supply Chain Education Alliance (ISCEA), and promises to showcase cutting edge technologies that can be used to address top industry topics including demand management, supply chain planning and execution, purchasing and transportation management.
One interesting feature of the SCTechShow is its lineup of competitions which encourage innovation within the industry. For example, the Mr. Pick and Pack Robotics Challenge asks participants to come up with solutions to today's picking and packing challenges. Furthermore, the SCTech Hackathon inspires applicants to come up with an App that will improve the supply chain. I am definitely going to keep an eye out for more event details as they emerge.
To obtain more information or sign up for the event you can visit the website here.
Join me in Berlin and/or Chicago
It would be great to hear from anyone who is planning to attend these events. I would be happy to set up an interview or include you in our supply chain ask an expert blog series. If you are unable to attend, have a look at the programs and let me know if there is anything you would like me to report on in my event summaries.
What industry events will you be attending in 2015/2016?