The shortage of truck drivers in the U.S. is not a new phenomenon; it has been a challenge for supply chain management for years. In 2015, the shortage stood roughly at 35,000 drivers and is expected to surpass 50,000 by the end of this year. To add to the issue, there is also a downward trend in the number of people entering the transportation industry as drivers.
The American Transportation Research Institute released a report stating that over the last 20 years, the percent distribution of 25 to 44-year-olds who are truck drivers is down 65%. Until the ever-threatening innovation of driverless trucks takes effect, a large percentage of freight tonnage is still in the hands of truck drivers and depends on them for transportation across the United States. While the profession may be lacking new prospects, part of having an excellent supply chain is having a foundation of excellent truck drivers, which means that managers must seek out ways to safeguard their supply chains in light of this developing concern.
Reasons Behind the Truck Driving Shortage
There are over 3.5 million truck drivers in the United States who still believe in the quality assurance of their vehicles in moving their careers forward. Though this number isn't small, the truck-driving lifestyle is largely unappealing to people who are devoted to their personal lives, as the profession limits the opportunity for consistent family routines. Nowadays, a truck driver's median annual salary is around $40,000, which isn't as attractive to people as it was years ago.
At present, the truck driver shortage is nearing 48,000 drivers this year and will potentially reach 175,000 by 2024—if not for driverless vehicles. Already, autonomous trucks are operating in real-world test situations on highways and ports in the U.S., with major companies like Daimler, Volvo, Tesla, Uber, General Motors and the U.S. Army developing driverless vehicles. Many of these trucks will be built to be more environmentally friendly than regular driver-operated trucks, running on networks of solar powered mega-chargers.
There have already been autonomous truck applications in service in the mining industry and U.S. Postal Service, making this a very real prospect for the overall trucking industry. For example, Caterpillar has made some of its yellow iron machines automated by using an autonomous Cat Command system. By using automated trucks, Caterpillar saw a 20% increase in productivity at one particular trial mine, hauling 400+ million metric tons of product without a single injury. Similarly, the U.S. Postal Service plans to deploy autonomous trucks to increase productivity and reduce the amount of hazards that mail deliverers driving trucks inevitably face.
Safeguarding Your Supply Chain for the Impact
Since the truck driving shortage does not seem to be going away anytime soon and autonomous trucks are still in development, it is important for supply chain management to be aware of this insight and brace for the impact. Most carriers are already well aware of the shortages and are incorporating different tactics to address them. By thinking outside of the box and staying up-to-date with the latest innovations, all phases of a supply chain can be aligned in its trucking strategies.
To augment this, supply chains in the United States need to continue to strengthen their relationships with carriers in order to secure capacity. One way of doing this is to require strong partnerships and make traceable, actionable plans. Leveraging other transportation options, such as air delivery or intermodal delivery, may be worthy of consideration. Soliciting the help of a third party logistics or supply chain solutions company might be necessary to complete order fulfillment in an efficient manner.
Supply chain management must be aware of the truck driving shortage and be able to safeguard processes to reflect this changing industry in order to remain competitive in the future.
How will your supply chain account for these inevitable changes to the trucking industry in the next few years?
---
Guest Blogger – Jennifer Allison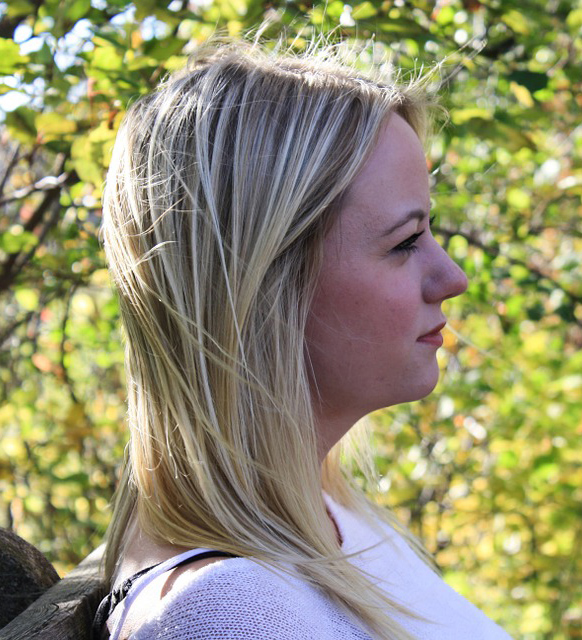 Jennifer Allison is a professional freelance writer and editor.  Working as a professional driver for many years means she really appreciates the flexibility and freedom that comes with freelance writing, especially when she gets to cover her favoured topics which include road safety, technology and education. When not working Jennifer still likes to enjoy the occasional long drive, day trips with her family and swimming.
---
Header photo: iQoncept/shutterstock.com