To compete successfully in today's world, your supply chain operation needs to take advantage of every edge available. One frequently overlooked way to improve overall performance is by going paperless. Automating business processes and eliminating paper is a quick and efficient way to give your supply chain a boost. Here are the top five benefits of going paperless and how they affect your supply chain.
Speed and Responsiveness
By going paperless, you eliminate delays that occur while paperwork moves through the process. Paperless processes move at the speed of data, which means your supply chain will automatically pick up its pace. You can react faster to customer requests, and deliver the most up to date requirements information to every member of the chain right away.
Customers are rarely willing to wait for their products — or even for information about products — so pushing information through the supply chain quickly is a winning strategy. With global competition so fierce, whatever you can do to stand out from the crowd in your customers' eyes is worth implementing.
Environmentally Friendly
Every year in the U.S., about 1 billion trees worth of paper is discarded. When looked at from that perspective, all those paper orders, packing slips and invoices seem a little irresponsible. Go green and save a few trees by automating your business processes so you use less paper. You'll not only save trees, but you'll save money on printers, toners and space — since you won't have to make room for all those file cabinets.
Security and Compliance
According to technology research firm ARC Advisory Group, data integrity is one of the top issues affecting life science companies. If FDA-regulated companies — where compliance is a matter of survival — have trouble maintaining data integrity, you can bet that companies in every industry are facing similar issues. Paperless processes solve the data integrity issue automatically so you don't have to worry about misfiled papers that can cause problems with financial or regulatory compliance.
Paperless processes can enforce the need for eSignatures and employee certifications on completion of process steps. A paperless system can always locate the right document, quickly and efficiently, and there is never an issue with legibility or timing. Paperless systems can even track training requirements and ensure that your team has undergone required training and certifications.
Greater Productivity
With all the time saved because your employees aren't filing paperwork, you can have them tackle more strategic projects or work on increasing customer intimacy with improved personal attention. Your routine transactions flow without any unnecessary stops along the way, helping to ensure the supply chain moves just as quickly.
You can even set up workflows in a paperless system to kick out exceptions directly to the employee with the authority to resolve the issue. That way, you can resolve exceptions quickly and accurately, since they will no longer be hidden in a pile of routine transactions. Another boost to supply chain performance.
Supports Lean Initiatives
The essence of lean is to eliminate waste and non-value-added activities. Filing documents that you may never look at again is definitely non-value added, although it is necessary with paper processes for financial reporting and regulatory compliance. You can eliminate the drudgery and waste by automating processes such as accounts payable, invoicing, quality reporting and order entry. Your order cycle times will improve; you will save time and resources; and your overall productivity and supply chain effectiveness will take a giant step forward.
Closing Thoughts
While these are not the only benefits of moving to paperless processes to support your supply chain, they are some of the most valuable. These benefits help you reduce costs, improve communication and collaboration, increase customer intimacy and reduce overall lead times.
---
Guest Blogger – Steve Smith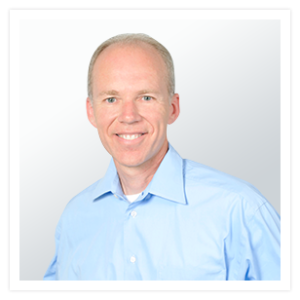 As U.S. Chief Operating Officer at Esker, Steve Smith is responsible for all operations in North, South and Central America. Esker is a global leader in business process automation, helping organizations around the world automate a variety of their business processes.