Stock management or inventory management is crucial for the supply chain. It allows a company to track corporate resources, ensure proper stocking and meet the customer demand level. Reduction of manual approaches and productivity enhancement are among the main challenges in the industry. The integration of automatic systems on the basis of state-of-the-art technologies is meant to tackle them.
What happens with a supply chain that is managed ineffectively? Usually, it leads to excess inventory which in turn results in spoilage, shift demand, or damages. From a financial standpoint, a company would face increased storage costs as well as increased waste. And in terms of management, the absence of updated and accurate information on shipping inevitably leads to customer dissatisfaction.
SMEs realize the necessity of warehouse management systems and are actively investing in corresponding software. However, according to the State of Small Business Report by  Wasp Barcode Technologies, 46% of respondents manage their warehouses manually. But these turbulent times urge businesses to innovate in order to not only survive but remain competitive.
Warehouse management software: the advantages
For supply chains, the integration of inventory management integrated software improves warehouse efficiency and drives additional revenues. It is indispensable in optimization and enlargement of the storage, effective stock use, and establishing the balance between demand and supply. As per a recent survey with more than 1,000 supply chain leaders, 36% of respondents feel the need for inventory optimization, 28% believe utmost visibility can be attained through blending various data from multiple systems.
Warehouse management systems play a pivotal role in robust supply chain and overall corporate success from a long-term perspective. Here is what I mean by that:
Higher employee satisfaction. Systems allow staff to be more productive and satisfied. A warehouse worker has a well-defined amount of tasks for a day — which reduces stress and provides more clarity.
Higher retention rate. Imagine having excess inventory. In this case, operations in the warehouse are disrupted, and employees are facing hassle. This is the main reason workers leave their jobs. WMS significantly reduces staff turnover.
Enhanced stock tracking. For growing businesses, inventory tracking and a manual approach are not made for each other. Technologies in WMS, for instance, QR codes, IoT, Radio Frequency Identification can ensure no item is lost or damaged.
Improved shipping efficiency. In case of the proper item distribution, each warehouse employee can 'pick and pack' a product in need in a matter of minutes. Therefore, zero time is wasted to find the items and get them.
Cost-effectiveness. Delays and other inefficiencies are linked with tangible losses. Delays in product preparation for shipping raise the order processing price. It is much more rational to invest in inventory management and reap the benefits of the systems in the long term.
Trusted partner relationships. Confidence and predictability are vital for cooperation. Suppliers will choose partners with the seamless organization and management in supply chain operations.
Loyal customers. Present-day customers want to wait for their parcels no longer than a few days. Therefore, speedy order processing and shipment make customers happy with the company of their choice.
Warehouse management systems belong to the strategic development of a company. Leveraging data helps run inventory in the most effective and rational way. There is no one-size-fits-all approach to suit all companies. Choosing an appropriate technique, software or subset depends upon the size and goals of a business.
Tips for keeping WMS organized
There are several recommendations for maintaining warehouse organization in due order:
Think about the design of your warehouse. The warehouse layout plays a very important role in the management of inventory. Therefore, consider having every section thoroughly designed. In a nutshell, the warehouse space is all about logic, which is the basis of a seamless and speedy workflow. When the inventory is here and there and chaos is the only rule your warehouse obeys, there is a high possibility of human error, traumas, and financial losses.
Consider using stock-keeping units. SKUs significantly streamline the operations. When unique codes are being used, it takes a few seconds to detect the item in question, its accurate location, and all the exhaustive data about it including size, etc. In general, SKUs are perfect for time-saving purposes. They are used for sorting items according to specific characteristics. It is recommended to place bulky and fast-moving SKUs in areas with easy access.
Create seamless workflow. By automating processes, operators are provided with a clear-cut scope of work. But it is essential to automate areas where necessary and where technologies will really be of help. A warehouse must have a set of safety measures, and employee commitment to them is important. These measures will establish a favorable and safe working environment to have an impact on overall productivity.
Automate to be proactive. Automation implies making considerable investments. According to Supply Chain Study, in 2018 alone, over 50% of companies applied robotics in their warehouses, making their supply chain management more robust, effective, and fast.
As per the 2019 Warehouse/DC Operations Survey, manual approaches in warehouses have decreased by 4%. As a means to cope with the challenging economy, these companies improved warehouse processes and inventory control, changed layouts, and enhanced warehouse information technology.
The leaders of the supply chain market comprehend the importance of investing in cutting-edge technologies such as cloud computing, data analytics, and the Internet of things. They understand the outcomes of automation such as, visibility and transparency in processes which are vital for effectiveness. Basically, technology simplifies things for warehouse employees which definitely has a positive impact on overall efficiency. Zero backlogs in the warehouse and interconnectedness of all processes are a foundation for the supply chain to run like clockwork.
Last but not least: In order to make the best of the tech, provide your employees with sufficient education and training.
About the Author: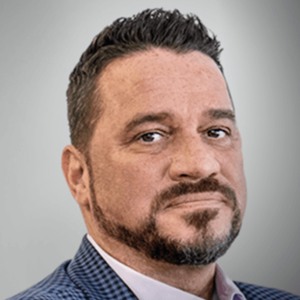 Rocky Osborn is a Senior Vice President at Innovecs, a global software development company. He is an accomplished and result-driven senior management executive focused on high-value revenue growth, business development, strategic marketing, and client success. Rocky successfully developed and lead global businesses that worked with the world's leading supply chain, fintech, e-commerce, and SaaS companies.