The better you manage your supply chain, the higher the revenue for your business. With a clear understanding of this fact, business owners and executives globally search for advanced ways to strengthen their processes and take business to the next level in the post-Covid world.
This is one of the reasons why they turn to integrated supply chain management (SCM) instead of the outdated traditional tools. The integrated SCM encompasses a myriad of approaches, rules, and mechanisms to operate the entire supply chain — from planning to logistics — with 100% effectiveness enabling seamless collaboration between all stakeholders.
As opposed to traditional SCM which is prone to poor communication between parties and the involvement of much human work, the integrated one implies concentration on long-term success and enhanced risk management, as well as transparent cooperation between stakeholders, and prominent management capabilities. A well-orchestrated supply chain means all parties are equally prepared for any kind of disruption, and that, in turn, allows for resilience and competitiveness.
Current supply chain challenges
One of the biggest supply chain concerns today is the lack of visibility and transparency in the processes. Expenses increase while profit margins remain unsatisfying: visibility directly impacts costs, and the lack of it results in additional expenditures and operational inefficacy. Prices for raw materials, fuel, transportation, fleet and yard management, warehousing, as well as goods itself grow. This leads to high expenses.
Solutions tailored for real-time visibility can tackle the above issues by collecting data, structuring and analyzing it which allows making data-driven decisions and significantly improve performance.
With supply chains becoming more complicated with each year, keeping up with customer demands also turns into a real challenge. Supply chains must be more flexible, adjusting to various online and physical stores, large e-commerce platforms, and dropshipping stores. There is a high necessity in agility to meet the quality standards and respond to expectations. The present-day consumers demand speed and high-quality products, environmental friendliness, while stock materials and products must comply with the generally-recognized safety rules.
Vertical and horizontal integration
By implementing integrated supply chain solutions, businesses must know it's possible to do it either horizontally or vertically. The first option refers to working with multiple different suppliers keeping under control various SC stages and components. The second option suits businesses that own all the necessary elements for end-to-end SC, from the stage of goods manufacturing to the stage of final product transportation to the end consumers.
A horizontally integrated supply chain encourages controlling the business of a competitor, extending its geography, increasing market share and production, and cost reduction at the same time. A company uses this strategy to reinforce the business, enhance the quality of product and achieve a solid competitive advantage.
Business applying a vertical approach the aim is to access competitor's end clients and suppliers at the stage of purchasing the company.
To sum up, vertical integration is all about autonomy, synergy, and industry dominance, while horizontal integration focuses on ruling the market without independence in the value chain.
Here are some good examples of a horizontal integration:
Facebook acquiring Instagram in 2012 to avoid competition
or Disney's acquisition of Pixar back in 2006 with the same purpose
Vertical integration can be revealed through the example of Amazon buying Whole Foods and the Apple business model.
Key Technologies enabling effective SC integration
Several technologies form the foundation of robust, innovative, and visible supply chains. More specifically, supply chain integration relies on:
Digital twin. A digital representation of the physical supply chain or DSCT (digital supply chain twin) collects real-time data across the whole supply chain, analyzes it and transforms it into specific decisions in physical SC.
RPA (Robotic Process Automation). It comes in the forms of robotized software as well as physical robots. The technology helps in automating routine processes and back-end operations. In this way, a company eliminates the human factor, boosts productivity and allocates resources more adequately.
The technology can help keep transaction records and establish trusted, secure business relations with vendors across the globe.
Virtual reality. Interactive tools enable design productivity growth, plus, they improve complex data visualization and function planning.
Artificial intelligence. The value of AI is the data collected from various sources in the chain. Also, it enhances communication, visibility and agility, and provides 360-degree visibility across the SC.
How to add value to your business with integrated supply chain solutions
Enhanced transparency and visibility across all operations in real time is probably the biggest advantage that integrated SCM can bring to businesses. Accurately generated reports based on big data allow forecasting demand, better plan procurement, improve logistics management, and make a positive impact on the inventory. Here is how each stage can be influenced by integrating innovative technologies:
Supply chain planning: effective consolidation and alignment of the logistics and engineering processes; historical data analysis for demand/production/material requirements planning.
Transportation management: integration of all activities into a single ecosystem improving visibility and making all processes more precise and accountable.
Inventory and warehousing: inventory count made more accurate, better inventory tracking, routes and warehouse layouts optimization, enhanced stock management.
Worldwide logistics: great business scaling opportunities, for example access to a wider partnership network.
To sum up, a company must create a relevant integrated supply chain strategy. By selecting a credible software provider, a business can significantly enhance its visibility, promote trusted cooperation, optimize operations, increase customer satisfaction and establish long-term viability.
About the Author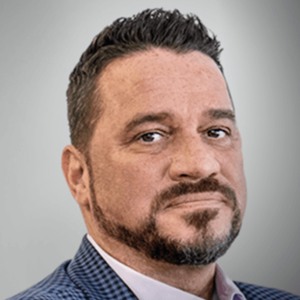 Rocky Osborn is a Senior Vice President at Innovecs, a global software development company. He is an accomplished and result-driven senior management executive focused on high-value revenue growth, business development, strategic marketing, and client success. Rocky successfully developed and lead global businesses that worked with the world's leading supply chain, fintech, e-commerce, and SaaS companies.