In 2020 and beyond, demand for corporate social responsibility is at an all-time high. In fact, Georgetown University's Center for Social Impact Communication reports 81% of Millenials expect corporations to commit to good corporate citizenship.
What is more, now that social media has lifted the veil that once cloaked global supply chains, organizations are subject to public scrutiny at every juncture of their supply chain. Evidently, maintaining a sustainable supply chain is more important than ever. But how can businesses invest in sustainability without taking on losses?
The Triple Bottom Line (TBL) approach has three concepts that create a sustainable business model. The term was popularized by environmental activist John Elkington, in his book Cannibals with Forks: Triple Bottom Line of 21st Century Business. The TBL aligns a company's ability to keep operating successfully (economic sustainability) with the two other key components, environmental and social contributions. Over the years, corporate giants like Unilever, IKEA and General Electric have transformed their operations using the TBL model.
The premise of TBL is simple. The acquisition of profits requires people-power and resources from our planet. Therefore, businesses should make decisions not only based on what is profitable, but also what is socially ethical and environmentally responsible.
For this reason, the TBL approach expands business capacities beyond merely making a profit – it empowers organizations to add value to the environment and society at large.
It achieves this by creating three distinct bottom lines to guide decision-making: People, Planet, and Profits.
Below, we discuss how People, Planet, and Profits can overlap to create opportunities for investment. In particular, we emphasize how supply chain leaders can use the TBL model to make their supply chains more sustainable while preserving profitability.
PEOPLE
In the TBL model, the "people" category includes employees, consumers, all laborers across the supply chain, local communities, and society at large. When applying TBL to a supply chain, business leaders should set clear "people" targets, just as they would set "profit" targets.
In other words, organizations should have measurable goals aimed at maximizing positive social impact. This can be achieved through charitable giving, fair working conditions, supporting social causes, employee appreciation, and other initiatives.
But what does positive social impact look like within supply chain operations? And how can it be balanced against profits and the planet?
Companies can donate unused or returned merchandise to charitable organizations, which directly benefits both people and the environment. Furthermore, these initiatives can give your business a competitive edge. After all, 91% of Millennials would switch to a brand that aligns itself with a cause, according to Georgetown University.
Similarly, supply chain leaders can choose warehouse, production, and vendor locations that are socially and environmentally ethical. For instance, this might mean not partnering with a factory that pollutes a community's drinking water. This benefits people and the planet, which in turn preserves brand reputation and boosts profitability.
PLANET
Understandably, a critical pillar to sustainability is focus on our planet. Per the TBL approach, environmental performance should carry the same weight as financial and social performance.
Environmental performance can be quantified through a variety of measures. These include waste generation, recycling rates, water use, energy use, and carbon footprint.
"Planet" and "profit" concerns are generally regarded as antagonistic to one another. However, the TBL approach allows business leaders to find synergy between the two targets and align operations within that space.
Just-In-Time (JIT) inventory management is a great example of how profits and planet interests overlap in supply chains. In JIT management, businesses produce goods on-demand. Rather than holding extra safety stock, warehouses receive the inventory they need when they need them.
When executed correctly, JIT can reduce inventory, cut storage costs, reduce risk, increase efficiency, decrease waste, and reduce stock-outs and over-stocks. Inventory is money and reducing inventory frees up working capital, which can then be invested in other areas of the organization. The result is a more sustainable and profitable supply chain.
To be truly sustainable, supply chains must have strong vendor management protocols. If your headquarters operate sustainably but your vendors do not, your business will remain exposed to the risks of unsustainable practices. For this reason, sustainable partnerships are a great goal to set for your "Planet" bottom line.
PROFITS
Profit is the original "bottom line." It has traditionally been the primary motivator for business choices, including supply chain decisions.
Thanks to profit-driven innovations, quality of life around the globe has improved drastically over the last century. At the same time, the pursuit of profit has also resulted in unintended social and environmental consequences in need of redress.
What distinguishes TBL from other sustainability frameworks is that profits remain central to decision-making. Rather than replacing profit as the "bottom line" criterion, TBL expands the concept of business performance to include social and environmental measures.
As a result, business goals are simultaneously aimed at maximizing profits, social impact, and environmental impact.
Crucially, "people" and "planet" targets should not necessarily come at the cost of "profit" targets. Rather, leaders should strike the balance between "people," "planet," and "profit" targets.
For instance, consider going paperless within your supply chain by implementing EDI (Electronic Data Interchange). Other tools like AIDC (Automatic Identification and Data Capture), Internet of Things, and Enterprise Resource Planning (ERP) can boost supply chain efficiency and reduce waste. This is good for profits and the planet.
Supply chain codes of conduct provide another example. Implementing a code of conduct among vendors can reduce supply chain risk, improve brand image, and ensure ethical working conditions across all supply chain nodes. This has a positive impact on both people and profits.
CONCLUSION
The appeal of a sustainable supply chain goes beyond just being eco-friendly. Investing in sustainability sets your business apart from the competition. It also makes your operations more likely to thrive long-term in spite of environmental crises and social unrest.
The Triple Bottom Line approach provides a powerful framework with which to achieve supply chain sustainability. It expands the definition of business performance to include financial, environmental, and social performance.
The TBL approach is particularly effective because it highlights the synergistic relationship between profit, environmental impact, and social impact. Therefore, the TBL strategy is a great option for leaders looking to make their supply chains more sustainable without sacrificing profitability.
About the Author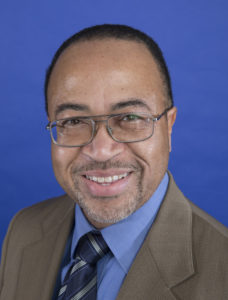 St. Claire Gerald is the VP of Supply Chain for RTG Solutions Group, an agile business consulting firm that helps business leaders solve problems critical to their operations. Mr. Gerald is APICS Certified Supply Chain Professional (CSCP) who assists organizations with improving efficiencies that meet KPIs to reduce costs and increase revenue. He advises on allocation of talent resources and trains teams on implementing lean concepts and tools. He is committed to helping organizations improve every step in their supply chain to positively impact efficiency and the bottom line of business operations.