The U.S. chemical market has been gaining strength, as shown by the American Chemistry Council's Chemical Activity Barometer (CAB). The CAB rose by 3.7 percent through September 2016, indicating expansion in production and good inventory performance. In addition, there is strong performance in plastic resins, and expansion in sales of specialty chemicals including adhesives, sealants, mining chemicals and lubricant additives.
With the solid market growth and continued regulatory changes, chemical shippers must continue to refine their strategies to ensure trouble-free transportation. Here are six tips you can use to keep chemical logistics safe.
1. Stay on Top of Rules
Nobody denies that certain chemicals can be dangerous when mishandled, which is the reason so many government agencies are involved in spelling out the rules. While OSHA, EPA and DOT are the primary regulators, state and local governments also create their own regulations that often exceed federal guidelines, creating a complex web of standards for logistics companies.
OSHA provides a website specifically to help companies stay on top of new requirements and gives links to specific requirements. The EPA convened the Chemical Safety Advisory Committee (CSAC) to focus on pollution prevention and monitoring hazardous chemicals. DOT includes information on regulations, changes to requirements and a robust training program among its tools to help logistics providers.
2. Participate in Industry Associations
The complexity of the overlapping agency regulations and jurisdictions can make it difficult to stay current with the latest changes. Participation in industry associations such as ACC or attending industry conferences can help by cutting through the noise and keeping you informed of new requirements. It's usually a good idea to have multiple association members or conference attendees so you can be sure you don't miss any important news, but it's also important that you have a designated person responsible for ensuring compliance. This person is often the safety officer for the company.
3. Provide Proper Equipment
Many chemicals have specific packaging and handling requirements, requiring non-reactive containers, precise temperature ranges or ventilation, for example. Never store or transport equipment in inappropriate containers. If you work with a knowledgeable bulk packager or chemical logistics firm, it can advise you on the right containers and required labeling.
Proper equipment also extends to the carriers that transport chemicals for you. There may be specific regulations regarding the type of equipment used for transport, the volume of certain substances that can be included in a single shipment, and the marking on containers and trucks.
OSHA also requires that companies provide employees with the right protective equipment. This may include eye protection, face masks, fire- or acid-resistant clothing, gloves and more — depending on the substances involved and the working environment. OSHA provides checklists to help you ensure you have covered the requirements.
4. Never Skimp on Training
All the protective equipment in the world won't protect your team if it doesn't use it or uses it improperly. Anyone who handles chemicals requires training on the proper handling techniques and the protective gear required. Even people who don't routinely handle chemicals should have at least some level of training. Training should cover what to do in the event of a spill or other accident, and everyone should be familiar with the location of first-aid stations.
Your in-house safety team should include checking first-aid stations and first-aid kits at regular intervals to assure all necessary supplies are available and unexpired. Regular drills help people know what to do in the event of an actual accident, so plan them periodically.
5. Outside Audits
With time, even the most diligent organizations may grow lax. It helps to have fresh eyes examine your facility and procedures. Plan to have a certified chemical logistics team review your operations every few years to ensure safety.
6. Choose the Right Partners
Not every company understands the importance of proper material handling, packaging and labeling when it comes to chemicals. It makes sense to work with partners that take the responsibility as seriously as you do. Whether looking for bulk filling, custom containers or transport, find companies with experience and expertise. Don't be afraid to ask questions about a potential partner's chemical handling skills, and walk away if you aren't satisfied with its answers. Chemicals help us all in many ways, but they are powerful substances that must be treated with the respect they deserve.
What tips do you have for the successful handling and delivery of chemicals?
---
Guest Blogger – Lynn Place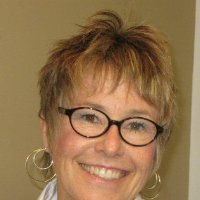 Lynn Place has 30 years of professional experience in the manufacturing, market research and advertising industries. As Vice President of Marketing for SolvChem Custom Packaging Division, Place specializes in consumer packaged goods, new product development and strategic planning.
---
Header Photo: Deek/shutterstock.com
Photo in text: nipon thunggatgaw/shutterstock.com