The 31st International Supply Chain Conference in Berlin has come and gone in a flash. The anticipation was immense, and the event certainly did not disappoint. I have to say it began on somewhat of an ironic note. Public transportation strikes in the German train and airline industries threatened the journey of many participants. However, the strikes were paused for the most part just before the event started, and the travel horror stories were kept to a minimum. This beginning was quite fitting for one of the keywords hovering over the entire event: complexity.
Personnel management aside, in his opening presentation, Prof. Dr. Raimund Klinkner provided the audience with four factors that have added to the complexity of logistics processes in 2014:
Crisis in Ukraine / Sanctions in Russia
Iraq/Syria crisis
Ebola
Stalled USA and Europe free trade agreement talks
Speaking of complexity, the audience was provided with a look inside some of the logistics processes at Terex Corporation. In his presentation, Ron DeFeo shared some of his wisdom on the topics of complexity, cost and collaboration in supply chain management. Terex Corporation works with 10,841 suppliers which have unique ID codes. One particular global supplier has 39 separate Ids. The company deals with over 325,000 unique parts. That certainly sounds complex.
Mr. DeFeo was able to masterfully summarize the conference theme in his presentation. Within the complex supplier network he described, it is only natural that costs can begin to accumulate. Collaboration can however be used to combat rising costs, and DeFeo argued that it is collaboration that should be at the heart of every organization. Furthermore, DeFeo urged the room full of logistics and supply chain managers to stop trying to make complex easy, but rather, make it understandable.
Digital Natives
Adding to the complexity in the supply chain and logistics industries are the onslaught of technological advancements in this digital age. Dr. Frank Appel, CEO of Deutsche Post AG, shared details from three separate studies highlighting the top trends and future direction of E-Commerce and logistics. Consumers are changing and online sales are accompanied by high expectations. When shopping online, today's digital natives want:
Diverse payment options
Easy returns
Fast delivery
Free delivery
Top deals/best prices
One can imagine the pressure these requirements put on logistics companies, because if a delivery cannot be made by one company, another one is waiting in the wings to accept the challenge.
Those waiting in the wings include tech start-up companies that are, for example, tapping into existing city infrastructure and providing same-day courier delivery services from various retail locations and online shops. This is the case for Tiramizoo, a young German company that is making same-day delivery a reality (Video in German with English subtitles:
Tiramizoo was one of several companies that were given the opportunity to present their innovative approach to tackling the evermore complex and demanding logistics challenges. Judging by the packed seminar room, it is safe to say logistics managers were definitely intrigued by the innovative business models being presented: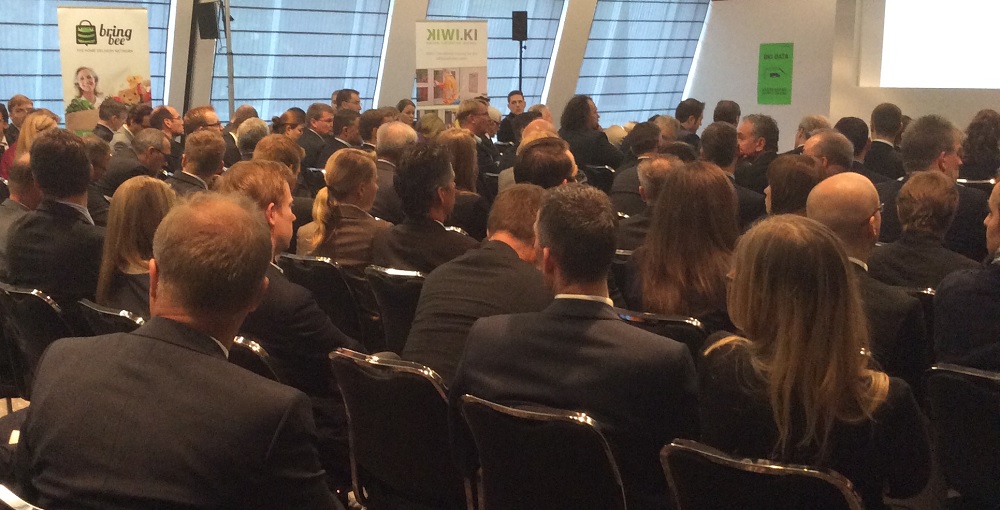 In another presentation, John Gerosa from Google Germany shared how tools such as Google Hangout can provide logistics managers with a collaboration platform in this new generation of information sharing. Furthermore, Gerosa highlighted the advancements in speech recognition and emphasized the importance of leveraging this technology to increase efficiency and improve task management.
Outdoor Sequences
I was lucky enough to be part of an outdoor sequence that took place at the Amazon Logistics Center in Brieselang. I, along with 39 other participants, was given a brief, yet informative peek behind the curtains of Amazon's logistics processes. The biggest surprise for me during this experience was seeing how many human hands are involved with my Amazon purchases. From receiving, stocking, picking, and packaging, Amazon orders change hands frequently at the Brieselang Logistics Center. The only robots to be seen were caged-up in an area above the warehouse floor. The technology is currently being tested at this particular location.
Unfortunately photos were not allowed inside the facility (understandably so), and describing the view I had standing in Hall 6 looking all the way across to Hall 1 with millions upon millions of articles in between, is next to impossible. If you ever have the opportunity to tour an Amazon warehouse, don't hesitate to participate.
3D Printing
One presentation that really grabbed my attention was held by Dr.-Ing. Bakakis from Knauber Freizeit GmbH. At the beginning of the presentation he asked the provocative question "Will the retail industry take over spare parts supply/delivery in the future?" He then presented Knauber's in-store 3D-printing strategy. The company is already offering some spare parts services combined with other unique applications, including the opportunity to have a 3D-printed "Mini-me" made in the store. These developments in 3D-printing show that Mr. Bakakis may not be too far off with his predictions for the future of spare parts management.
International
A very impressive aspect of the event was the simultaneous German-English translation of many of the presentations that were held in German. Additionally, slides were shown in both English and German. Another feature of the event was the International Meeting Point where ideas and best practice supply chain and logistics strategies were shared from various representatives from all over the world.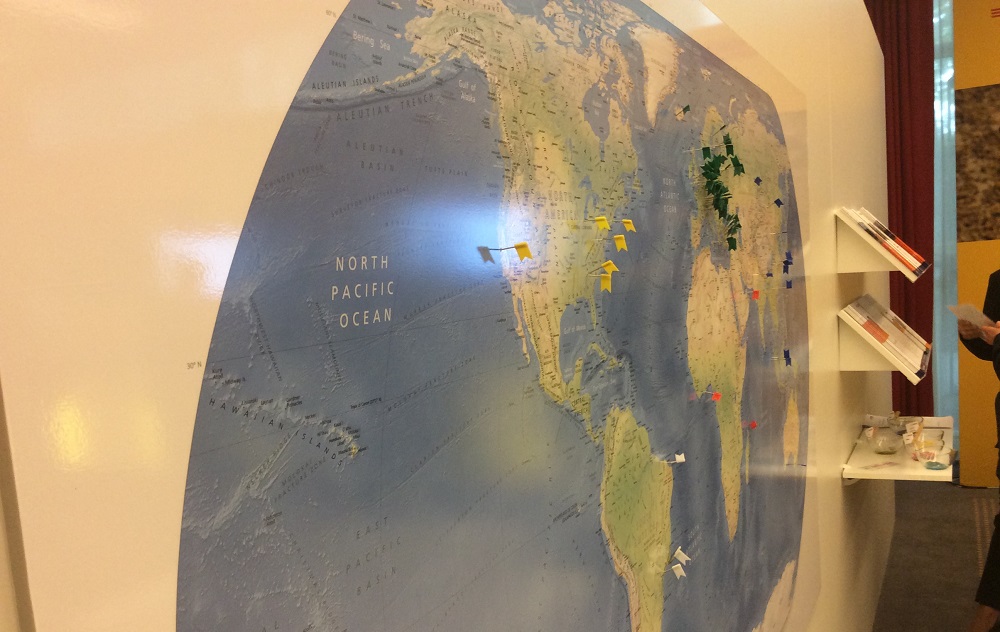 Closing Words
This was my first time attending the International Supply Chain Conference in Berlin, and I certainly hope it was not the last time. The event was very well organized from the BVL (German Global Supply Chain Network), and the program was filled with intriguing presentations from over 130 speakers. It is not too often that I have the opportunity to network with over 3,100 representatives from the logistics and supply chain industries.
It is difficult to summarize three days of intense networking in one article, but I tried my best. I definitely used my time effectively in Berlin to catch-up on the latest trends and developments. However, I could obviously only be in one place at a time, and I am sure I missed out on some great presentations and activities. That is why I would really like to read about your experience at the event. Feel free to use the comment section below.
Until next time Berlin!