It has been kind of a "golden" year for the All Things Supply Chain blog. While 2019 is not over, we are pretty sure to break through the 100k yearly viewers barrier in December, an increase of over 50% compared to last year.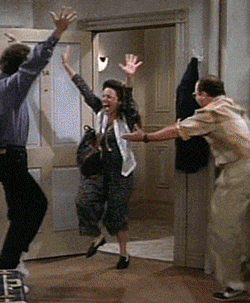 While these amazing numbers took the team by surprise, the success of the blog surely builds on all those years of hard work since we started this project in 2012. I can promise all our readers: We are not going to finish on that high note. Supply Chain Management and Logistics is our passion and there are still very interesting times ahead. It would be a shame if we were no longer part of the discussion.
The ATSC Awards – highlights from 2019
Yes, the ATSC Awards are back, but in another format compared to last year. I let my colleague Luisa dive deep into the blog statistics this time and from those numbers we created some new categories: Most read Guest Blogger, Most read new article, Most read Amazing Supply Chain story and Best all-time performer. We considered only the new articles in 2019 (except for the last category of course), and – to be fair to the newer articles from the last months – we thought of an index, which takes the publication date into account, so that newer articles have a fair chance of winning.
So here are our winners:
ATSC Award for most read Guest Blogger – Kelly Barner
1. Kelly Barner – Procurement 2020…Will anything change?
A recurring guest author for quite a while now, Kelly obviously sparked some interest with her look into the crystal ball regarding the near future of procurement.
"Far from being a year full of futuristic abstractions, the timing will be right in 2020 for procurement to get real and then get down to business."
2. Cheryl Stevens – 7 Ways to Improve Your Quality Management Process
3. Richard van Hooijdonk – From Drones to Blockchain – Cutting-edge Tech is Molding the Future of Supply Chains
ATSC Award for most read new article – Sophie Kersgens
1. Sophie Kersgens – Top 6 Supply Chain Trends for 2019
Another "looking-into-the-future" article in this category, our readers obviously like to read about the newest trends. Sophie more than deserves this award, since her article is not only (by far) the most read, she also contributed the second highest ranked article in 2019.
"Arguably, the most influential trend is Artificial Intelligence, as it currently holds the greatest potential. Precise and comprehensive goals, which meaningfully integrate AI while optimally adapting it to the industry and company, can contribute to significant competitive advantages and ensure lasting viability."
2. Naomi Hunter – The Amazing Supply Chain of Honey
3. Kelly Barner – Procurement 2020…Will anything change?
ATSC Award for most read Amazing Supply Chain story – Naomi Hunter
1. Naomi Hunter – The Amazing Supply Chain of Honey
If you thought that honey is just taken out of the honeycombs and that's that, then this article will change your view of honey production and make you more appreciative of this sweet treat. This is the most read of Naomi's many and well-written articles, she even did an interview with Santa last year.
"Fun Fact: The average honey bee will make only 1/12th of a teaspoon of honey in its lifetime."
2. Emilia Ashton – The Amazing Supply Chain of Toilet Roll
3. David Weaver – The Amazing Supply Chain of High Performance Glass
ATSC Award for best all-time performer – Julia Severins
1. Julia Severins – The Amazing Supply Chain of Your Morning Coffee
Breathing, eating, morning coffee – our best all-time performer deals with one of life's fundamentals, so it's no surprise that people keep on reading about their first official act in the morning.
"… a shepherd one day observed that his sheep were unusually cheerful after eating white blossoms and red cherries from a previously unknown plant. Further, it is said that the shepherd told monks from the nearby monastery about his new discovery, but they tagged the beans as "Devil´s work" and hurled them into a fire. The delicious smell that rose from the pit of the fire brought on the idea of roasting the beans."
2. Aaron Smith – Reverse Logistics 101
3. Rebecca Radford – How important is the Internal Supply Chain?
Thanks to the team
The success of the blog would of course not be possible without an amazing and motivated team of writers. So, thank you to:
– Emilia Ashton – for compiling our supply chain news wrap-up every week and staying calm despite the constant deadlines
– Luisa Walendy – for taking care of blog controlling and the jovial (and very much needed) reminders for the punctual start of the editorial meetings
– Alexander Jatscha – for joining the team in September and putting a fresh spin on "old" topics
– Sophie Kersgens – for returning to us in November and (in advance) another most read new article award next year
– Naomi Hunter (part of the ATSC team until July) – for writing some of the best pieces for the blog ever and taking the texts of her German colleagues to new quality levels
The Final wrap-up
Here comes the last paragraph from the All Things Supply Chain Blog in 2019: A big thank you to all our readers, guest bloggers and followers on the different social media channels! Stats-wise it has been the best year ever for the blog ever and I'm certainly not going too far to say that is also holds for the amazing new people we met digitally as well as on the road and the numerous inspiring discussions we had.
We all wish you Happy Holidays and a fresh start into this century's 20s. As usual, the All Things Supply Chain blog team will take some time off and return on January 10th with the first weekly wrap-up of 2020.